Take Hold of Your Design
Need a new WordPress website? We can help! At Netspur, we build engaging websites that offer complete web solutions for your business or organization. And we won't disappear after building your site—we work with you and provide support to make sure you're getting all the benefits that your site and WordPress have to offer. We're committed to building websites with the most up-to-date technology ensuring a user-friendly experience. Let Netspur be a part of your team!
Ask yourself these questions to see if it's time to take your website to the next level:
If you hesitated or answered "no" to any of these questions, then it's time to consider improving your online presence. Netspur can help you through this process and develop a fully functional website for your specific needs.
Website Design
Publish with Ease
Quick and painless online publishing for everyone
Responsive Design
Optimal viewing on smartphones and tablets
Engage Your Audience
Build audience trust with tailored design
Clear Calls-to-Action
Attract visitors and convert them to customers
Search Engine Optimized
Stay one-step ahead of your competition
Effective WordPress website design
Getting Back to Website Basics
Understanding your website's core needs is fundamental when beginning the design and development process.
At Netspur, we'll help guide you through this process by identifying the purpose, goals, and target audience of your website. This is the blueprint for your organization's new website, and it's this "information architecture" phase that can't be overlooked. After building a solid foundation and creating a sitemap, we'll use the information to craft a tailored look and feel for your new website.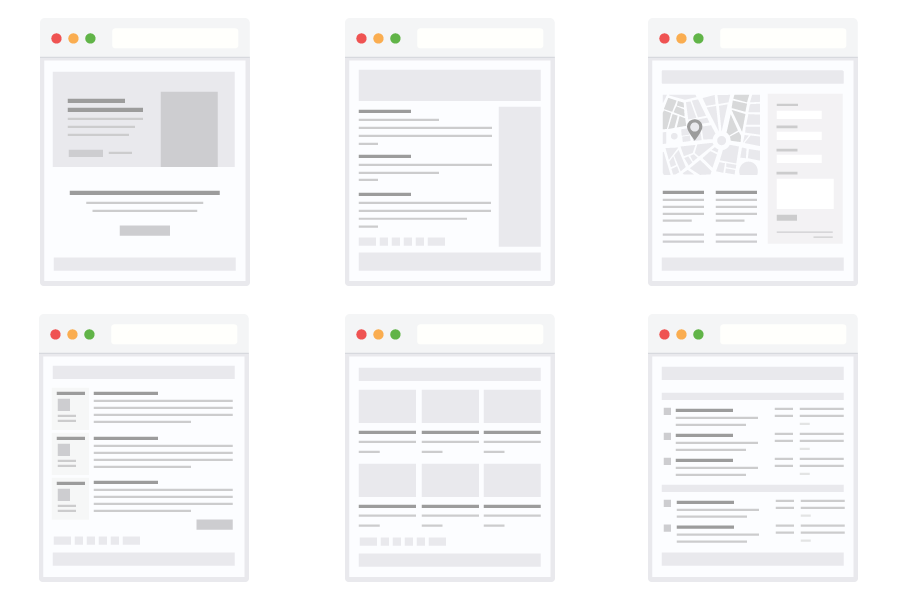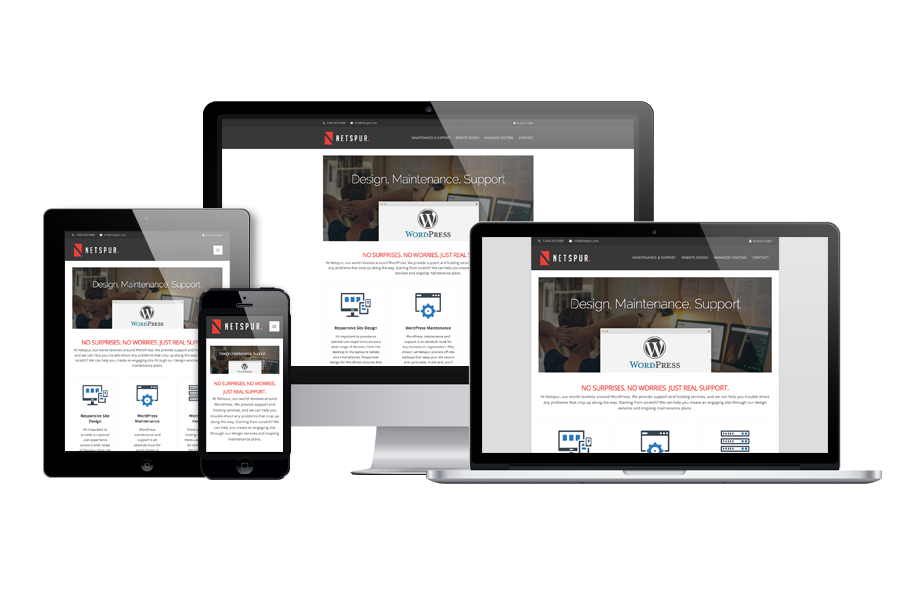 Connecting With Your Audience
Having your website's content only accessible on a desktop is not only limiting your users, but it's also limiting your potential business growth. Here at Netspur, we are firm believers in connecting with your audience in as many ways as possible. Your website must be accessible across a wide range of devices.
Our Web Design ensures optimal use on smartphones, tablets, and desktops. Responsive design allows your website to adapt its layout to the viewing device and delivers an effective user-friendly experience.

Does your WordPress site need a little TLC?
Stop stressing, we provide full-service support and maintenance for all of your website needs.